⚠️ Seit ca. Ende September wurde mein Facebook Account gehackt und ich kann auf meine Seiten nicht zugreifen!!!
Ich bin momentan nur per Email visitme@linafessler.com oder telefonisch erreichbar 0676/353 9990.
---
It is a great acknowledgment to be again among the awarded within the best in the industry worldwide! The international Monovisions Black & White Photography Awards is rated to be one of the top 10 photo competitions around the world. I am happy, thankful, and proud!
"Love yourself first", awarded in the category "conceptual" (series)
This series is part of my exhibition "Love yourself".  It is dedicated to all women who put themselves at the very last place, never have time for themselves and have forgotten who they are, because they are trying to be the best moms, housewives and businesswomen. But the truth is that if you do not respect and love yourself at the first place, the other will not love and respect you too, regardless of how much effort you put in everything. 
At some point of time I realized that I am playing exactly this role and started working on this. Today I am happy and all around me are happy too. Hope the message through my pictures can reach many women around the world.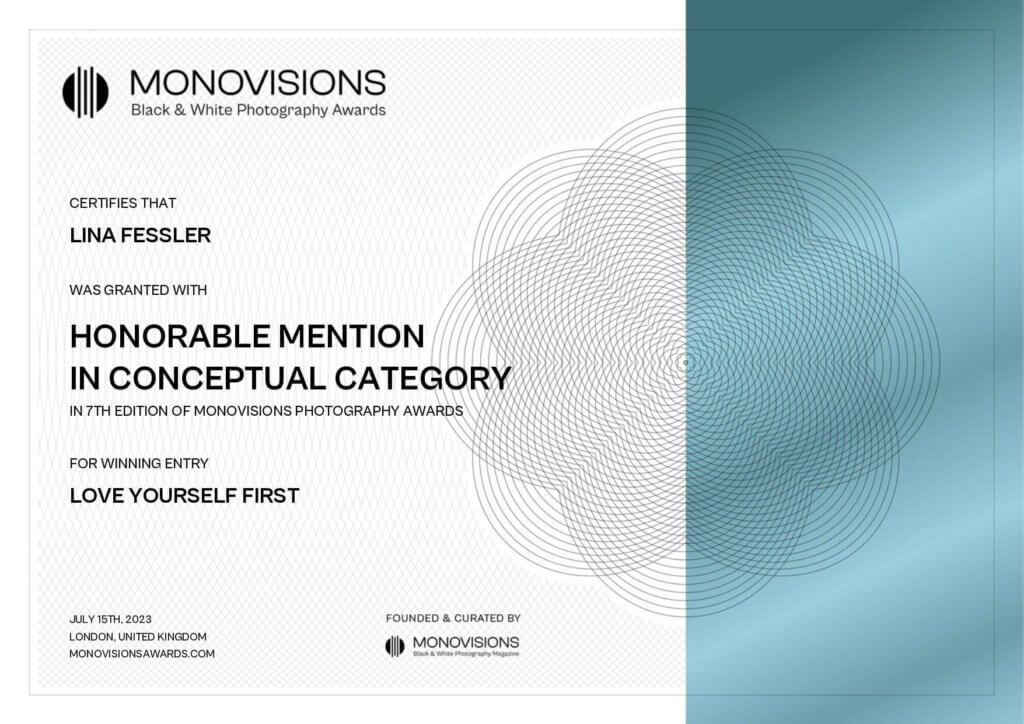 https://monovisionsawards.com/winners-gallery/monovisions-awards-2023/show/9648
---
"Sealed with love", awarded in the category "fine art", (singles)
As a matter of luck I find out that I am not far away from the place, where this curve was supposed to be, which was just across the border from Austria and Slovenia. So, after so many years of dreaming about this place, I found it and although it was kind of "hidden", and for my biggest disappointment, I was not the only one to make the big discovery… Many tourists were making hundreds of all-of-the same pictures and mine were not really different… Then I decided to come back in the evening to shoot my photo. Kneeing in the wine yards, this time all by myself, I was waiting for a car to pass by. And after half an hour, not one, but two cars drove across the street. Happy end 🙂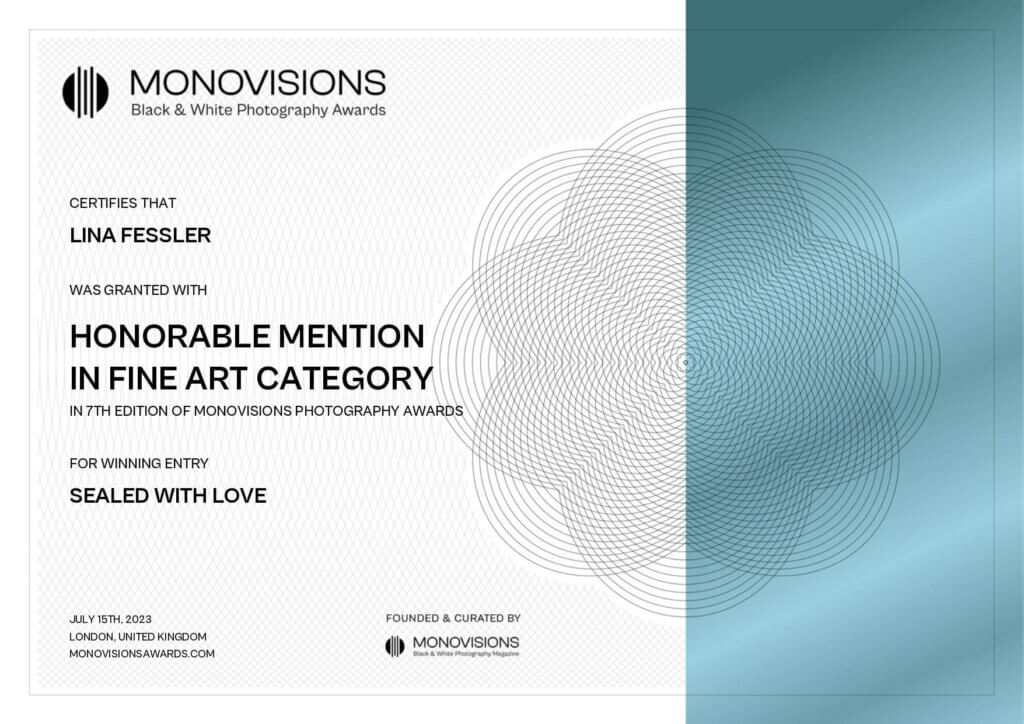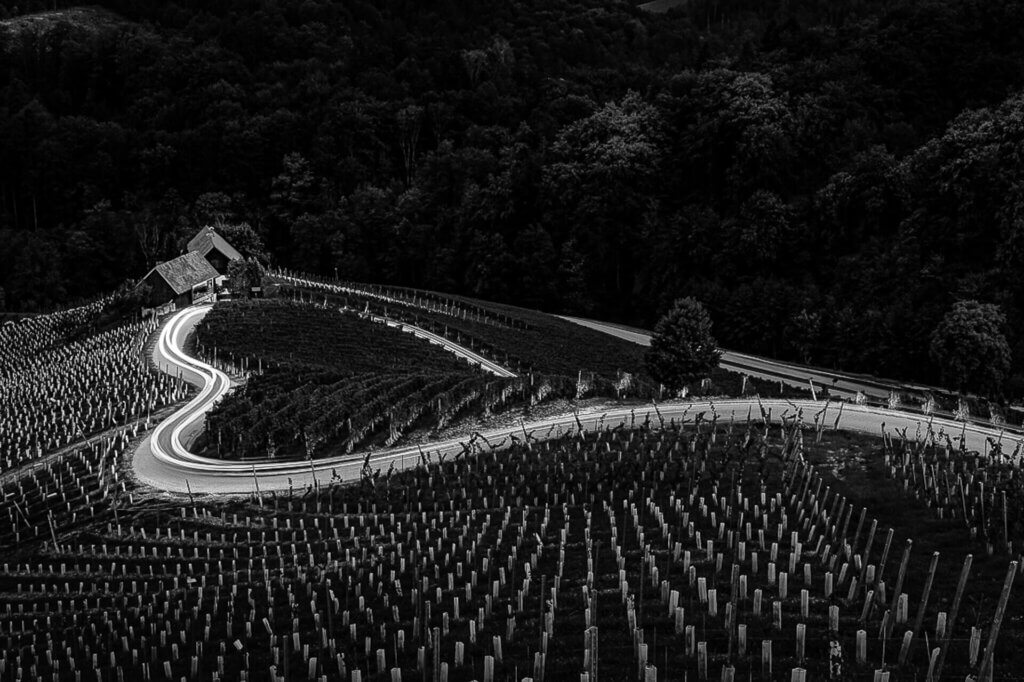 https://monovisionsawards.com/winners-gallery/monovisions-awards-2023/show/9648
---
2022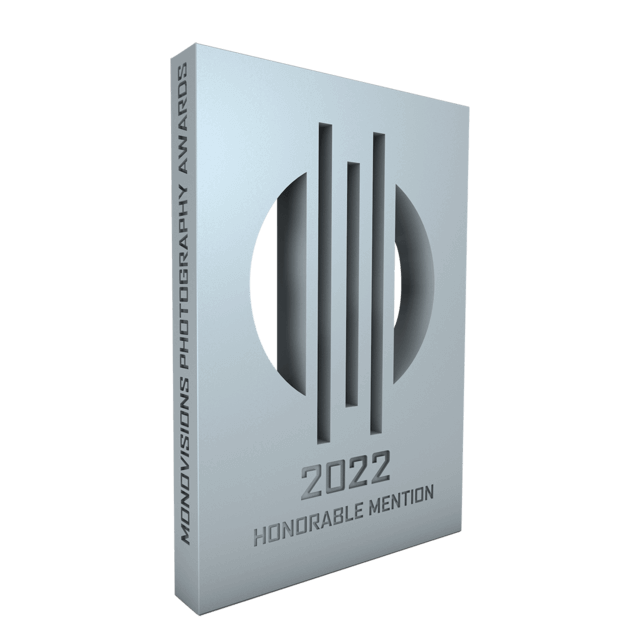 I am thrilled to announce that my photo "the holy she" has been awarded in the MonoVisions Awards annual competition, in category Fine Art (Single).
It is a great honour being nominated within thousands of pictures in each category in one of the ten most important International photography competitions.